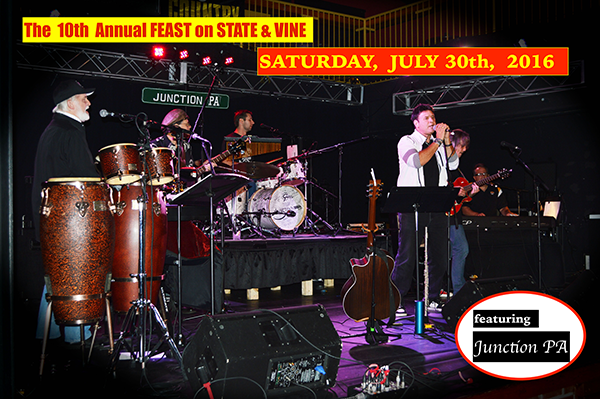 10th Annual Summer Jazz Fest
Saturday, Jul. 30 at 5 p.m.
$49.95 Per Person, and Includes Food, Entertainment, and a Great Cigar!
Featuring the live music from Junction PA and our own Master Griller: Jim Matthews.
Menu Includes:
Ribs, Chicken, Beef, Grilled & Smoked Italian Greens, Hot Peppers in Oil, Salad, Bread & Butter, and all the fixins!
Beverages Included:
Yuengling on tap, and a Bottle of wine per table, as well as soft drinks & ice. This is also a B.Y.O.B event!
Reserve Your Spot:
Reservations can be made by calling the store @ 724-342-2366, or stopping in to prepay. Spots are limited to 100, so please RSVP ASAP! Price is $49.95 per person. All reservations are prepaid only because we need a head count for our chef's preparation. We only reserve 100, so please don't wait.

Looking forward to seeing everyone again for our 10 year celebration!